branding | web design | social media management
The Tablet.
International Catholic News Weekly.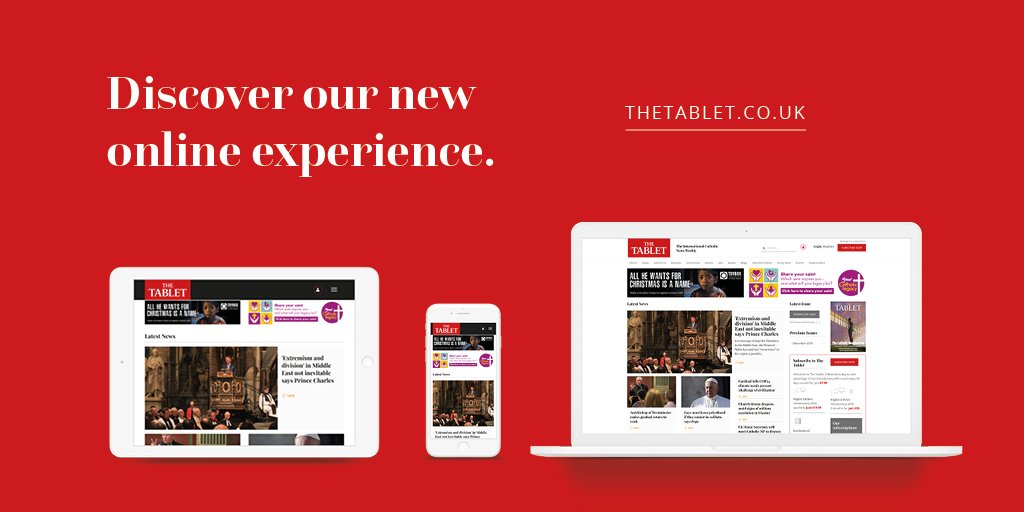 The Tablet is a Catholic weekly journal that has been published continually since 1840. They felt that their appearance isn't as strong as such a well-established news provider should have. They were looking to increase the traffic to their website, amounts of subscriptions and social media engagement. All in all it was key to increase brand recognition and visibility amoungst competition.
Our aim was to modernise The Tablet whilst still keeping a traditional feel to their typography. This started with a brand refresh which then spanned across their new website and social media designs. This proved effective in user engagement on social media and allowed them to get a better brand recognition that suited their established presence.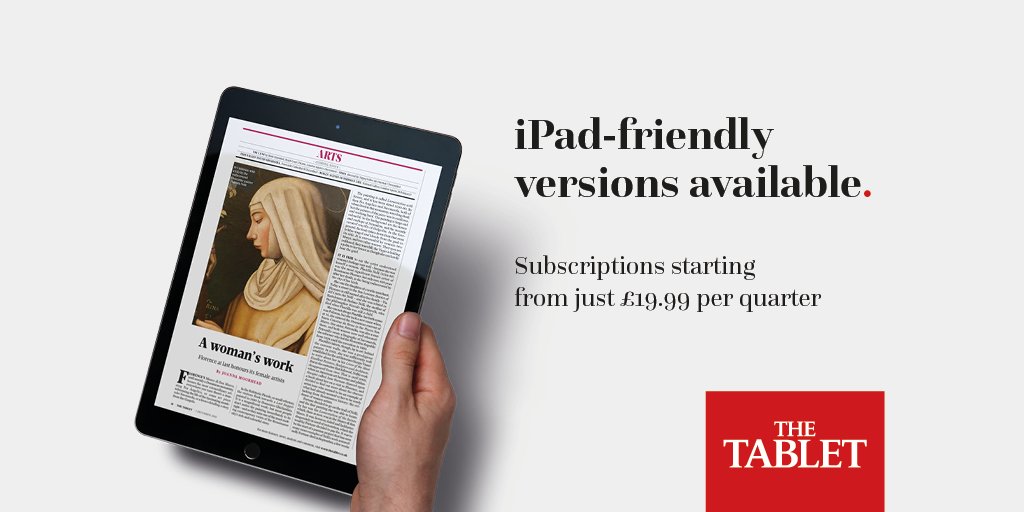 Giving old traditions a modern twist.
The Tablet needed a look that kept a traditional serif font along with some freshen up colours and body type. This along with refreshed graphics for the social media created a new generation of The Tablet – one that is targetted for both the younger and older generation.
Website design &
development.
With a modernised brand and an effective brand style, we created a brand new website design which showcased the contemporary brand along with larger images and statement headings. A focus on user journey and readability meant a selection of visual aids to direct users eyes to the correct places and pages. Subscription access is more prominent and the website design allows for ease of reading and legibility. Overall this produced a much improved website design that provides users an experience they can enjoy interacting with. This design was then made to follow on to social media graphics, creating a connected online experience.
The Tablet news has a huge number of articles and content. Keeping all of this built in an easy to use way for all staff members was key. We ensured The Tablet can update their news in their own way, and ensured that the site's structure and framework was as strong as possible. An archive also exists to allow The Tablet to keep older articles for later use and also for educational purposes, which is seamlessly connected via the CMS system so that any publishers can transfer articles to the archive with the click of a button, along with a set rule of archiving articles of a certain date. Next and previous buttons were added to articles to improve reading and accessibility for users.
Social media design &
management.
Engaging a wider audience.
The Tablet are keen to develop more modernised ways to read their news and archives. This was a big driver for the brand refresh and social media campaigns, and allowed us to create more eye-catching content for the younger audiences on social media. People engaged with these new graphics much more and we found an increase in likes and shares.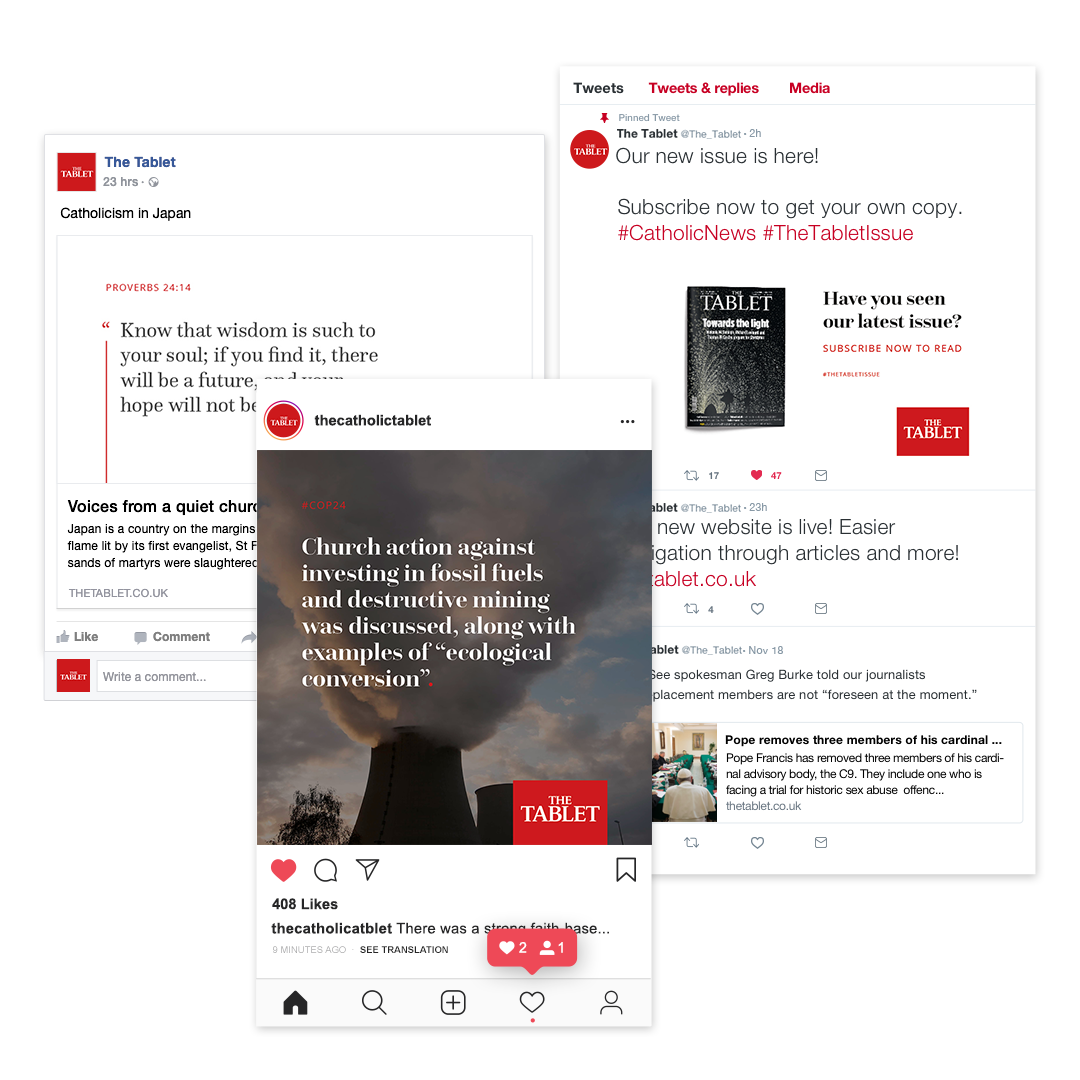 What are you waiting for? See how we can help you
Keep up to date on the latest from beond & receive the latest offers.
If you think your business could benefit from leading creative, influential marketing campaigns and industry-leading websites, all with a fixed monthly cost – we'd like to talk.